On Thursday, November 29, the National Institute honored Nobel Prize-winning psychologist Daniel Kahneman, philanthropist Geraldine Kunstadter, and Central Park Conservancy founder Elizabeth Barlow Rogers. The three received Gold Medals for distinguished service to humanity at the 104th Gold Medal Dinner at the Metropolitan Club in New York City.
National Institute president Fred Larsen hosted the glittering dinner, which attracted 150 members and guests. Since 1913, the National Institute has presented Gold Medals for Distinguished Service to Humanity to a select group of individuals who have made the highest contribution to the improvement of society. The dinner kicked off with the Knickerbocker Greys Color Guard followed by Angela Cason and Winthrop Rutherfurd singing "God Bless America!"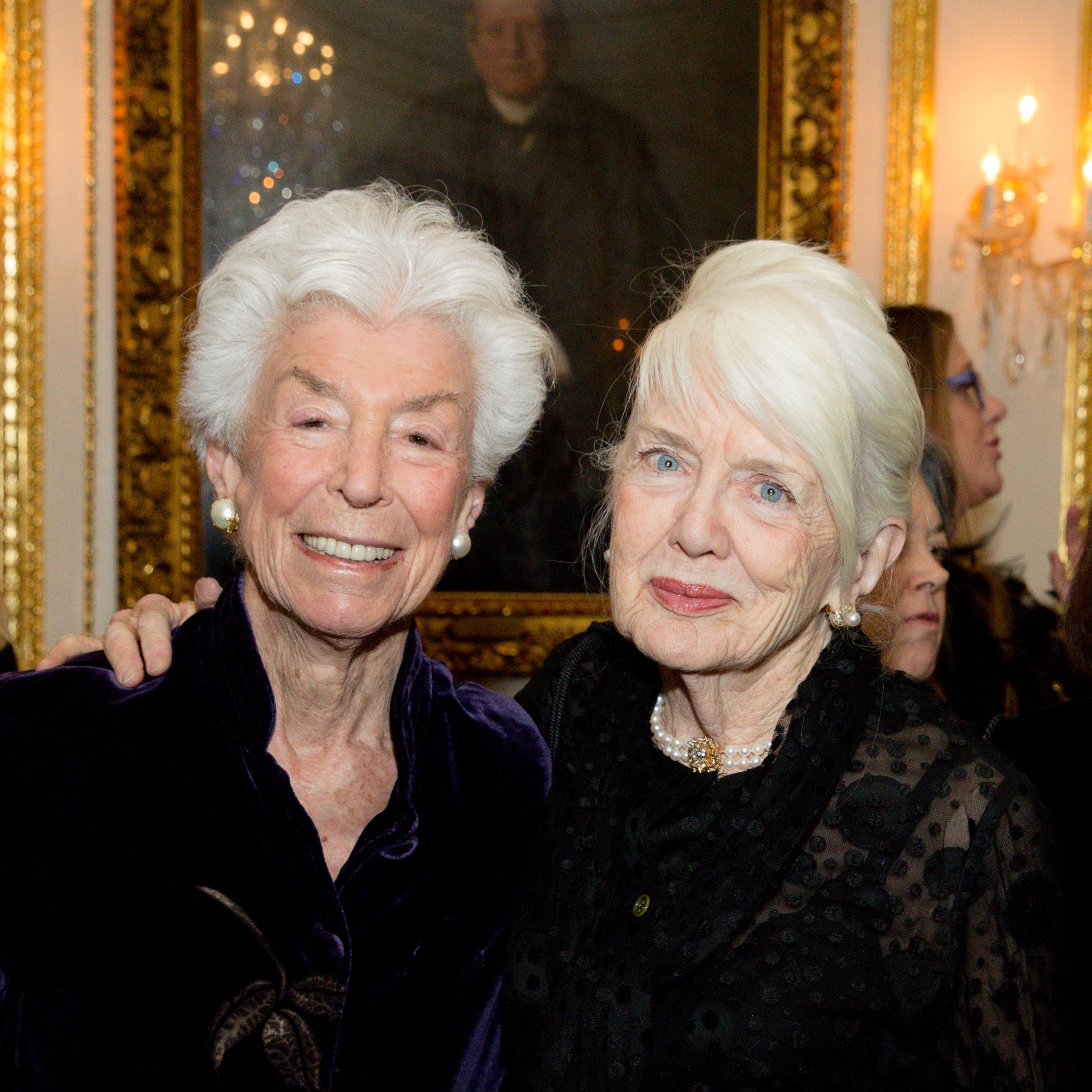 Dr. Kahneman, the Eugene Higgins Professor of Psychology Emeritus at Princeton, is the author of Thinking, Fast and Slow, among other books. Mrs. Kunstadter is the president and chair of the Albert Kunstadter Family Foundation, and has served on multiple not-for-profit boards. Mrs. Rogers, who founded the Central Park Conservancy in 1980, is now the president of the Foundation for Landscape Studies.
Trustees in attendance included Kent Barwick, Dyke Benjamin, Angela Cason, Joan Davidson, Rob Gregory, Judith Hernstadt, Ron Meyers, Peter Samton, Gracey Stoddard, and Barbara Tober as well as honorary trustee Janet Ross. Members included Caroline Brown, Beth Corman, Susan Gitelson, Boo Grace, Michele Jeffery, Tertia Kiesel, Michelle Larsen, Jonathan and Madelaine Piel, Will Roseman, James Shields, Robert Shiller, John Temple Swing, Betsy Tiffany, and Carey Zuckerman.
Notable guests included Beth Corman, Andrew and Dawn Delbanco, Carlos Diaz-Rosillo, Susan Gitelson, James Grossman, Mai Hallingby-Harrison, Nina Hay,Nancy Hickey,Rod Hickey,Michele Jeffery, Michelle Larsen, Lorna Livingston, Alondra Nelson, Nancy Newcomb and John Hargraves, Jonathan and Madelaine Piel, Frank Rich, Winthrop and Mary Rutherfurd, Robert and Ginny Shiller, Elizabeth and Géza von Habsburg, Ferdinand von Habsburg, and Stanley Zareff.